Introduction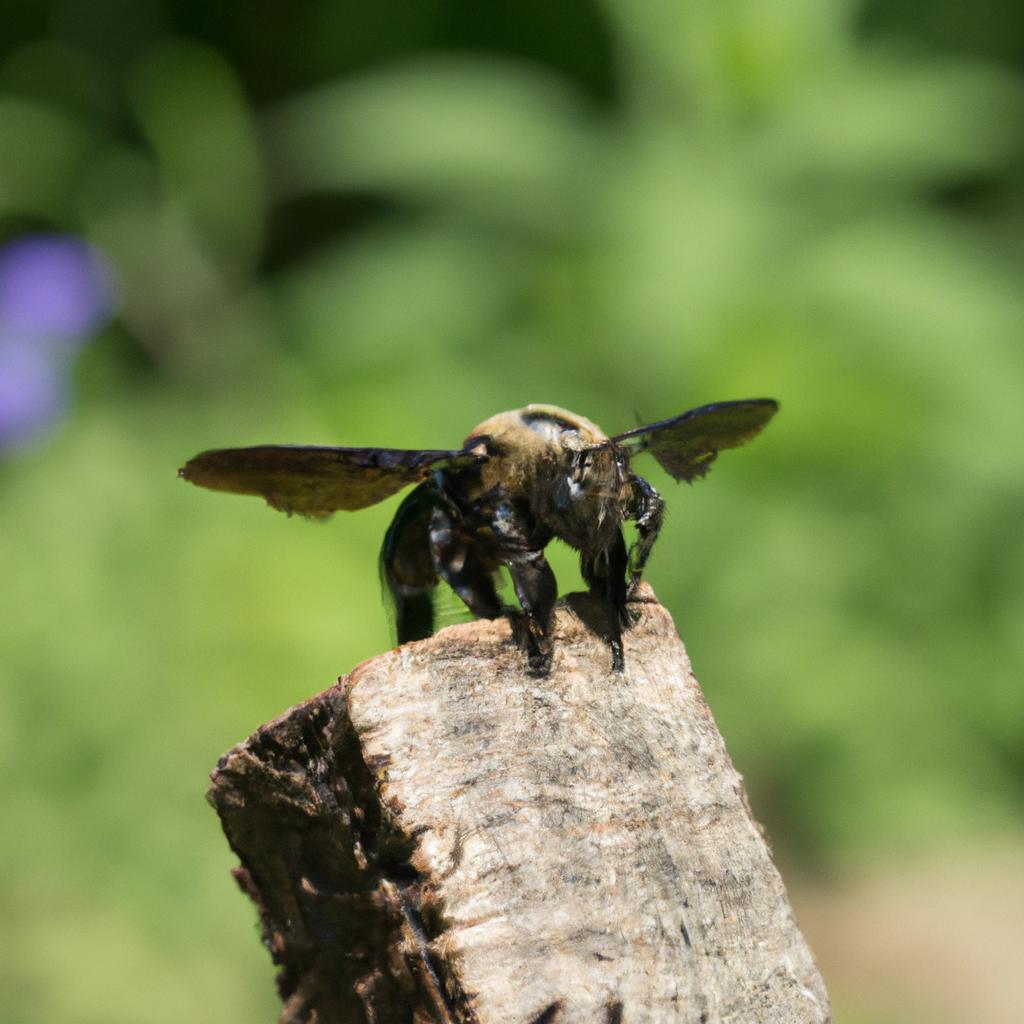 Carpenter bees are a common sight in many gardens and woodlands, and they play an essential role in pollinating plants. While they are generally harmless to humans, these bees can be quite destructive to wooden structures, and their presence can be a cause for concern for homeowners. One common question people ask about carpenter bees is how long they can survive without food. In this article, we will explore this topic in detail, shedding light on their feeding habits, factors that affect their survival, and strategies for preventing starvation.
Carpenter Bee Feeding Habits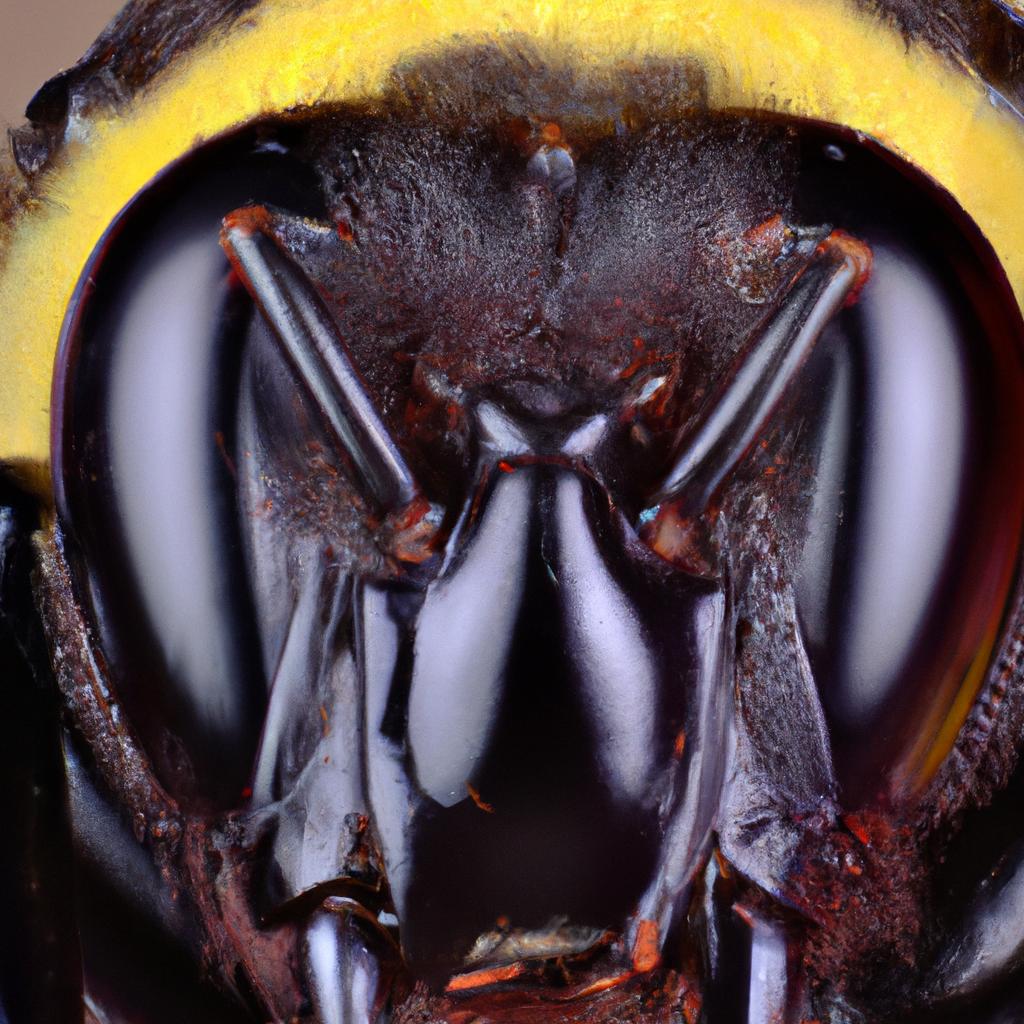 Carpenter bees are solitary creatures, and their feeding habits vary depending on their life stage. The larvae of carpenter bees feed on pollen, while the adults feed on nectar. Carpenter bees are known to be picky eaters, and they have a preference for certain types of flowers. They are attracted to bright colors, particularly blue, purple, and yellow, and they are known to pollinate a wide range of plants, including fruit trees, vegetables, and ornamental flowers.
Adult carpenter bees require a regular supply of nectar to survive, and they can be quite efficient at locating food sources. They have long tongues that enable them to reach the nectar deep inside flowers, and they are capable of hovering in mid-air to access hard-to-reach nectar sources. Carpenter bees are known to visit flowers several times a day, and they can consume up to their body weight in nectar every day. They store excess nectar in their crop, which is a pouch-like organ in their digestive system, and they regurgitate it when they need to feed their larvae.
Factors Affecting Carpenter Bee Survival Without Food
Several factors can affect the survival of carpenter bees without food. Age is one such factor, as older bees are less likely to survive for long periods without food than younger bees. Body size is another important factor, as larger bees tend to have more energy reserves and can, therefore, survive for longer periods without food than smaller bees. Environmental conditions also play a role in carpenter bee survival. Bees in colder climates have a shorter lifespan than those in warmer regions, as they require more energy to maintain their body temperature. Finally, the health status of the bee can also impact its survival without food. Sick or injured bees are less likely to survive for an extended period without food than healthy bees.
How Long Can Carpenter Bees Survive Without Food?
Research has shown that carpenter bees can survive for varying lengths of time without food, depending on several factors. Adult carpenter bees can typically survive for up to two weeks without food, although this varies depending on their age, body size, and environmental conditions. In laboratory experiments, some bees have been able to survive for up to five weeks without food, while others died after just a few days. The variability in survival time suggests that other factors, such as genetic variation, may also play a role in carpenter bee survival.
The implications of carpenter bee survival without food are significant for beekeepers and homeowners. If bees are unable to find food sources, they may be more likely to seek out alternative sources, such as wooden structures. This behavior can lead to significant damage to buildings and other wooden structures, making carpenter bee control essential. Providing food sources for bees, such as flowering plants and sugar water, can help prevent starvation and reduce the likelihood of damage to buildings. Monitoring for signs of starvation, such as decreased activity and weight loss, can also help prevent bee mortality and reduce the negative impact on the environment.
Strategies for Preventing Carpenter Bee Starvation
Preventing carpenter bee starvation is essential for maintaining healthy populations of these vital pollinators. Here are some strategies that you can use to ensure that carpenter bees have access to adequate food sources:
Providing Food Sources
One of the most effective ways to prevent carpenter bee starvation is to provide them with a reliable source of nectar. You can do this by planting a diverse range of nectar-rich flowers in your garden or providing artificial nectar sources such as sugar water or nectar feeders. It is essential to choose flowers that bloom at different times of the year to ensure that carpenter bees have a continuous supply of food.
Creating Favorable Environmental Conditions
Carpenter bees thrive in warm, sunny environments, and they require a stable source of shelter to survive. Providing suitable nesting sites such as wooden structures or dead trees can help carpenter bees establish themselves in your garden, and it will increase the likelihood that they will find nearby food sources. It is also essential to avoid using pesticides or herbicides in your garden, as these chemicals can harm carpenter bees and other pollinators.
Monitoring for Signs of Starvation
Regular monitoring of carpenter bees in your garden can help you identify signs of starvation before it is too late. Signs of starvation include lethargy, reduced activity, and a lack of foraging behavior. If you notice these signs, it is essential to take immediate action by providing supplemental food sources or seeking the advice of a beekeeper or other expert.
Conclusion
Carpenter bees are an essential part of our ecosystem, and it is essential to ensure that they have access to adequate food sources. In this article, we have explored the feeding habits of carpenter bees, the factors that affect their survival, and strategies for preventing starvation. By providing food sources, creating favorable environmental conditions, and monitoring for signs of starvation, we can help ensure the survival of these vital pollinators. As beekeepers and gardeners, it is our responsibility to conserve and protect carpenter bees and other pollinators for future generations.